With inventory arriving daily, our Showroom offers an amazing selection of new, estate, vintage and designer jewelry all priced at great values. We have three on-site jewelers with over 100 years of combined experience ready to serve you.
Our expert staff is committed to providing you with excellent customer service.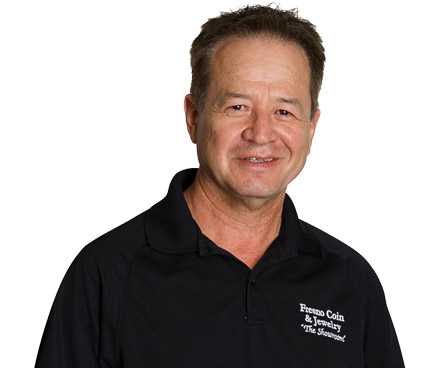 Richard Cervantes
Master Jeweler
A seasoned jewelry expert of over 40 years, Richard has been with the team since 2004. After originally taking an interest in art at school, he quickly became an apprentice for a jeweler. This experience, paired with instruction he received at the GIA, led him to start his own business which he operated for 20 years. He is known for his incredible craftsmanship and personality.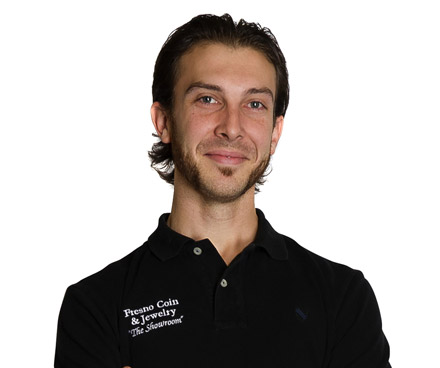 James Edwards
Jeweler
With a passion for creativity, James has been providing "outside of the box" solutions to clients for over 14 years. He joined the Fresno Coin team in 2010, and he has made a huge impact on our fabrication process. James is affectionately referred to as a perfectionist, and prides himself on paying attention to detail and challenging himself daily.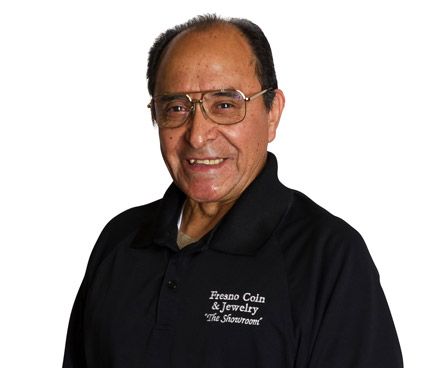 Carlos Jimenez
Master Jeweler
With over 55 distinguished years in the jewelry industry, Carlos has been part of the team since 2002. He started working in a jewelry shop at the age of 15, and went on to study at the GIA. He is well-versed in all styles of jewelry design and has a reputation for quality work and unsurpassed customer service.